Atma Anur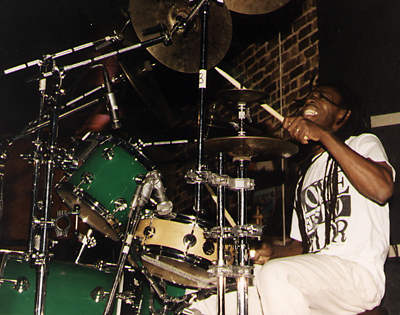 Atma Anur is a brilliant drummer, probably best known for his work with Shrapnel in the 1980s, including Cacophony's Speed Metal Symphony from 1986. I'm not sure what Atma's doing now, but whatever it is you can bet he's blazing. This image was taken at a club called Morty's in San Francisco, circa 1993.

Image ©1997, matthew mcglynn.
Part of the The Drummer Gallery -- You can tell a friend about this website!
This image has been viewed 516 times.