Atma Anur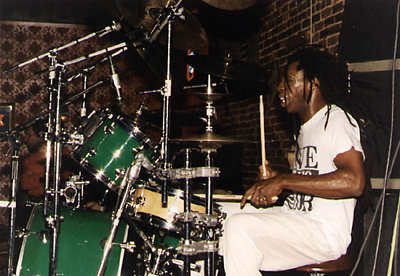 Atma is a fanatic about technique, and his technique is impressive. Notice how the stick in his left hand is held loosely by his fingertips. Taken at Morty's in San Francisco, circa 1993.

Image ©1997, matthew mcglynn.
Part of the The Drummer Gallery -- You can tell a friend about this website!
This image has been viewed 178 times.