Atma Anur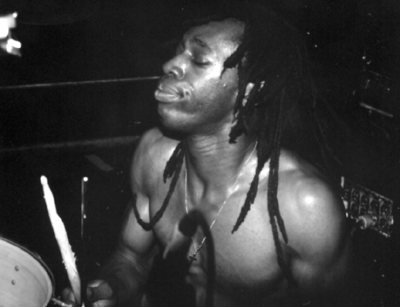 Atma had two stick sponsors, and yet he still used every bit of every stick. Check out the chew marks on this one. This picture was taken at the DNA Lounge in San Francisco, circa 1993.

Image ©1997, matthew mcglynn.
Part of the The Drummer Gallery -- You can tell a friend about this website!
This image has been viewed 111 times.