Atma Anur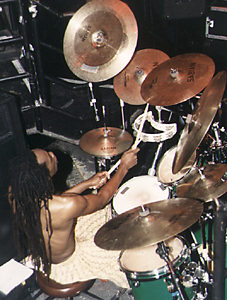 The DNA Lounge has an interesting stage, with symmetrical stairways on either side of it. These afford cool perspectives on the drummer, who in many cases is sandwiched between them.

Image ©1997, matthew mcglynn.
Part of the The Drummer Gallery -- You can tell a friend about this website!
This image has been viewed 240 times.