Terry Bozzio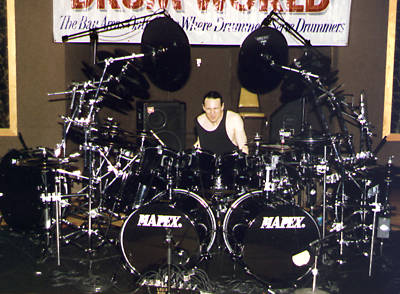 It's no secret that Bozzio's kit is huge, but there is no substitute for seeing him play it up close... the outrigger kick drums and hi-hats, connected by crazy linkages to a collection of pedals that looks more like a store display than anything else, creates an enviable stage presence. How can one guy do so many different things at the same time? Taken at a Drum World clinic, 10/24/94.

Image ©1997, matthew mcglynn.
Part of the The Drummer Gallery -- You can tell a friend about this website!
This image has been viewed 1776 times.