Terry Bozzio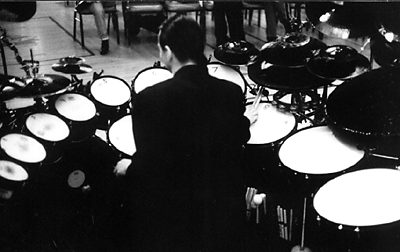 The weirdest thing about seeing all those toms from behind was to realize that several of the smaller ones are all the same size! They're tuned differently, and numbered in big black characters on the top head. Taken at a Drum World clinic in San Francisco, 10/24/94.

Image ©1997, matthew mcglynn.
Part of the The Drummer Gallery -- You can tell a friend about this website!
This image has been viewed 1106 times.