Terry Bozzio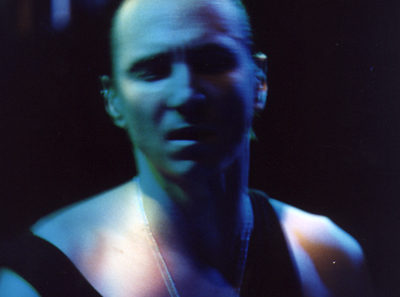 Bozzio had stepped around his kit and was sitting on the edge of the stage playing some hand percussion. I raced downstairs for what was likely to be my only opportunity for a close-up, arriving just as the song ended. I didn't take the time to focus (not like it usually makes any difference). Taken at the Polytown concert at the Great American Music Hall, SF, 9/9/94.

Image ©1997, matthew mcglynn.
Part of the The Drummer Gallery -- You can tell a friend about this website!
This image has been viewed 341 times.