Terry Bozzio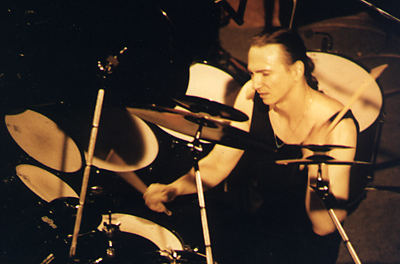 If you've ever seen Bozzio play live, this motion should be familiar. It seems like his shirt was constantly falling off his shoulders. Taken at the Polytown concert at the Great American Music Hall, SF, 9/9/94.

Image ©1997, matthew mcglynn.
Part of the The Drummer Gallery -- You can tell a friend about this website!
This image has been viewed 411 times.