Billy Cobham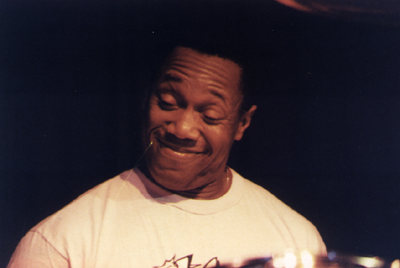 The spot on his face isn't due to a bad scan... that's the blur from the tip of a drumstick. His hands are fast. Taken at Yoshi's in Oakland, CA, 6/2/90.

Image ©1997, matthew mcglynn.
Part of the The Drummer Gallery -- You can tell a friend about this website!
This image has been viewed 71 times.